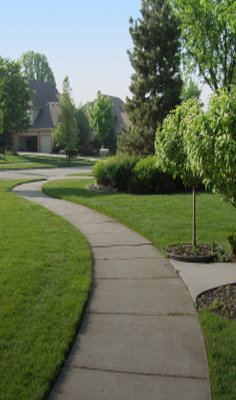 PREPARE FOR THE LONG WINTER AHEAD
When it comes to clearing the snow and ice from your sidewalk and porch we have all the right equipment. Long driveways and short driveways aren't a problem either! We have plows that will make quick work out of any residential job. Quick work means cheaper prices for you!

Providing snow and ice maintenance and preventive maintenance services to the residents of the Toledo area is what we specialize in. If you're in need of snow removal or ice salting at your home, look no further! We are insured, bonded, and experts in the snow and ice removal industry. Our professional and friendly staff is always standing by to insure the satisfaction of our Toledo area customers!

Feel safe and secure knowing that are staff is comprised with well trained and reliable individuals. Don't take a chance with uninsured, unreliable, or under-equipped. If someone can't consider their own safety, how can they consider yours?